About Parker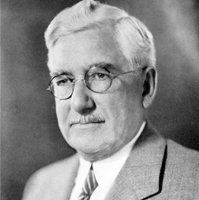 The Parker Pen Company is a manufacturer of luxury pens, founded in 1888 by George Safford Parker in United States. In 1894 Parker received a patent on his "Lucky Curve" feed, which was claimed to draw excess ink back into the pen body when the pen was not in use. The Lucky Curve feed was used in various forms until 1928. The Parker Company ventures across the Atlantic, opening a distribution business in London. The British office sends Parker Pens all over the continent. Jolly good show!
Although the ballpoint pen emerged in the mid-forties, Parker waits until 1954 to complete the collection with Parker Jotter, the first quality ballpoint pen with a large refill. Definitely worth the wait. In 1956 the Parker designers unveil their latest breakthrough: the Parker 61 is the first self-filling fountain pen, designed to 'self-draw' ink from the bottle via capillary action. In 1960 Parker creates the first cartridge pen, named after the Colt 45 pistol. In 1993 The Sonnet represents a veritable best seller. Inspired by great models of the past, it sensitively incorporates cutting edge of new technology. In 2010 Parker surprise with an amazing super-smooth, super-fast-drying hybrid ink! Discover the Quinkflow® technology, in a word the greatest Parker ballpoint ever. A new age in pen innovation has arrived in 2011. Parker Ingenuity stuns the writing world with its unique, groundbreaking Parker 5THTM technology. 2013 - Happy Birthday! An ever-youthful Parker turns 125, still as driven by fresh ideas as on Day One. Now comes the new - parker transformations!

Give us a call on +48 668 949 599

Fast & safe delivery by GLS courier company

You don't know what to choose? See our user-friendly Gift Center!